On Monday night I arrived home to the hubs, a beautifully set table, our complicated dinner recipe well on the way to completion, and the news that his laptop stayed overnight at the office. It was the best valentine a girl could ask for.
Well, other than this one:
(You may recognize that lonely bottle of wine from here.  It finally got the chance to fulfill its life purpose!)
I didn't take any pictures of our delicious dinner, but we had Heart Stuffed Shells in a Ricotta Sauce
(Picture by Smitten Kitchen)
Followed by Pomegranate Poached Pears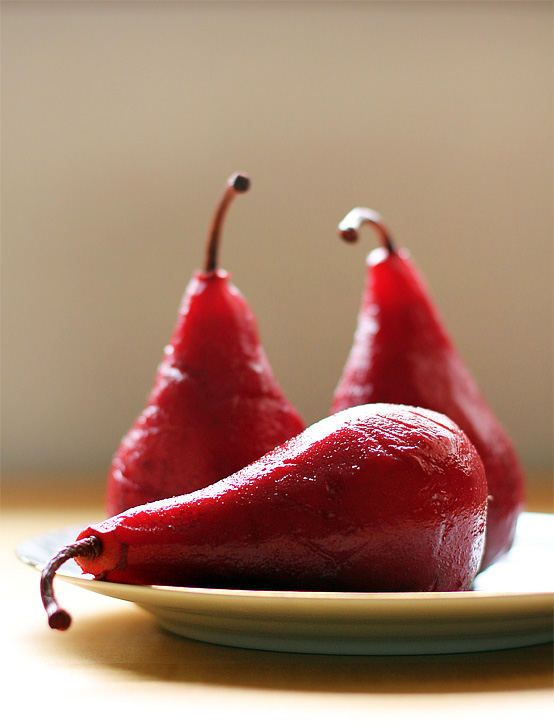 (Picture by Honest Fare)
(Recipe note: I used raspberries rather than beets to deepen my red colour.  Next time I wouldn't add any sugar).
Dinner, dessert, and the hubs get an 11 out of 10 for amazing-ness. It was perfect.